Severe hemorrhage in a patient with dengue hemorrhagic fever after insertion of orthodontic mini-implants. A case report
Abstract
The objective of this paper is to report a clinical case of a patient who after installing an orthodontic mini-implant returned to the dental office seven days later with a severe hemorrhage where it was inserted. Because of the severe character of the hemorrhage, the mini-implant was removed, local compression was performed, medication to control bleeding was given and some lab tests were requested. The patient returned in 24 hours with diagnosis of dengue hemorrhagic fever (DHF). The patient was referred to the specialized hematology service where the diagnosis was confirmed. Past the critical period, a new mini-implant was inserted to continue the orthodontic treatment. It can be concluded from this account that despite the mini-implants being devices of simple installation and easy removal, it is important that the patient's systemic conditions are optimal for their overall effectiveness.
Keywords
Dengue; Hemorrhage; Orthodontic Anchorage Procedures.
References
Costa AG, Santos JD, Conceicao JK, Alecrim PH, Casseb AA, Batista WC, et al. [Dengue: epidemiological aspects and the first outbreak in the Middle Solimoes Region of Coari in the State of Amazonas from 2008 to 2009]. Rev Soc Bras Med Trop. 2011 Jul-Aug;44 (4):471-4.
Donnio A, Beral L, Olindo S, Cabie A, Merle H. [Dengue, a new etiology in oculomotor paralysis]. Can J Ophthalmol. 2010 Apr;45 (2):183-4.
Campagna Dde S, Miagostovich MP, Siqueira MM, Cunha RV. Etiology of exanthema in children in a dengue endemic area. J Pediatr (Rio J). 2006 Sep-Oct;82 (5):354-8.
Joob B, Wiwanitkit V. Death due to dengue fever. Scand J Infect Dis. 2014 Apr 10.
Branco Mdos R, Luna EJ, Braga Junior LL, de Oliveira RV, Rios LT, da Silva Mdo S, et al. Risk factors associated with death in Brazilian children with severe dengue: a case-control study. Clinics (Sao Paulo). 2014 Jan;69 (1):55-60.
Khan S, Gupta ND, Maheshwari S. Acute gingival bleeding as a complication of dengue hemorrhagic fever. J Indian Soc Periodontol. 2013 Jul;17 (4):520-2.
Joob B, Wiwanitkit V. Dengue and acute gingival bleeding. J Indian Soc Periodontol. 2014 Jan;18 (1):4.
Khan S, Zia A, Gupta ND, Bey A. Acute gingival bleeding as a complication of falciparum malaria: a case report. Oral Surg Oral Med Oral Pathol Oral Radiol. 2012 May;113 (5):e19-22.
Haeb HP. Post rubella thrombocytopaenia purpura: a report of eight cases with discussion of haemorrhagic manifestation of rubella. Clin Pediatr. 1968;7:350.
Grellet M. [Gingival or dental alveolar hemorrhages]. Recenti Prog Med. 1969 Jan;46 (1):62-6.
Bennett JH, Shankar S. Gingival bleeding as the presenting feature of multiple myeloma. Br Dent J. 1984 Aug 11;157 (3):101-2.
Deasy MJ, Vogel RI, Annes IK, Simon BI. Periodontal disease associated with preleukemic syndrome. J Periodontol. 1976 Jan;47 (1):41-5.
Hoover DR, Lefkowitz W. Fluctuation in Marginal Gingivitis. J Periodontol. 1965 Jul-Aug;36:310-4.
Taub JW, Warrier I, Holtkamp C, Beardsley DS, Lusher JM. Characterization of autoantibodies against the platelet glycoprotein antigens IIb/IIIa in childhood idiopathic thrombocytopenia purpura. Am J Hematol. 1995 Feb;48 (2):104-7.
Krivy J, Wiener J. Sertraline and platelet counts in idiopathic thrombocytopenia purpura. Lancet. 1995 Jan 14;345 (8942):132.
Machtei EE, Mahler D, Sanduri H, Peled M. The effect of menstrual cycle on periodontal health. J Periodontol. 2004 Mar;75 (3):408-12.
Gordon SC, Daley TD. Foreign body gingivitis: clinical and microscopic features of 61 cases. Oral Surg Oral Med Oral Pathol Oral Radiol Endod. 1997 May;83 (5):562-70.
Dubey P, Kumar S, Bansal V, Kumar KV, Mowar A, Khare G. Postextraction bleeding following a fever: a case report. Oral Surg Oral Med Oral Pathol Oral Radiol. 2013 Jan;115 (1):e27-31.
LeDuc JW. Epidemiology of hemorrhagic fever viruses. Rev Infect Dis. 1989 May-Jun;11 Suppl 4:S730-5.
Teixeira MG, Barreto ML. Diagnosis and management of dengue. BMJ. 2009;339:b4338.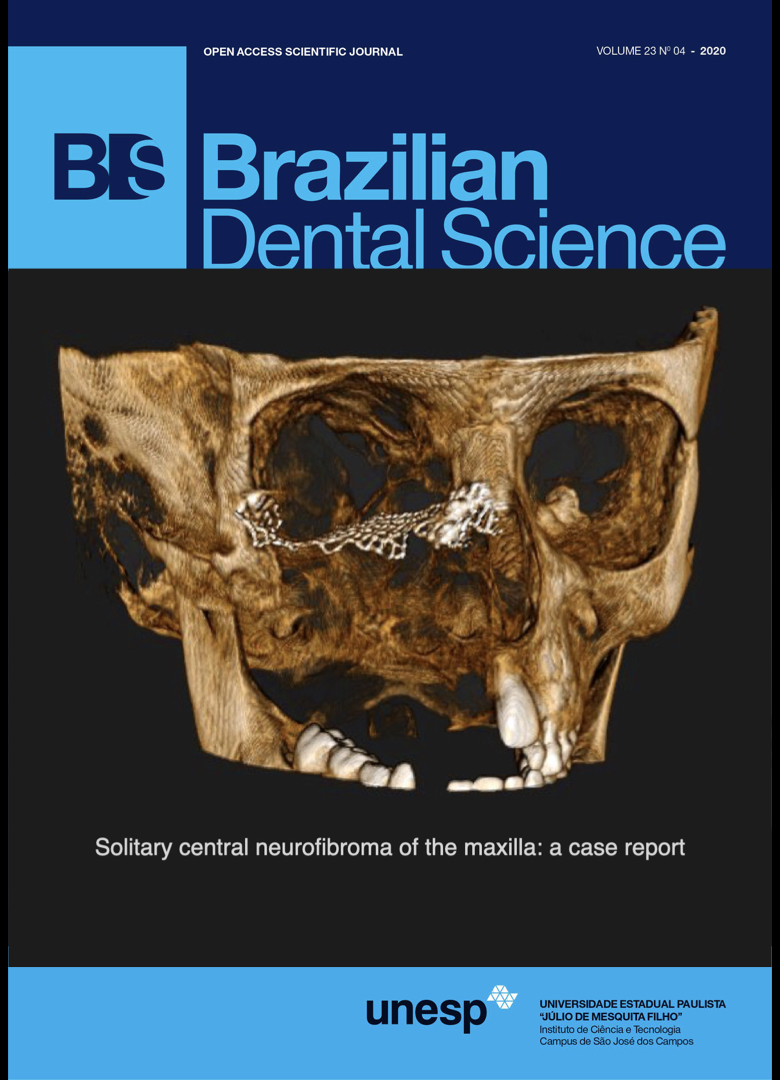 Downloads
Section
Case Report / Clinical Technique Manuscript