Lesões bucais manifestadas em pacientes aidéticos e tuberculosos, relacionadas com a contagem celular cd4+ / cd8+
Abstract
Este trabalho relata manifestações bucais que ocorrem em pacientes infectados pelo vírus da imunodeficiência humana (HIV), assim como descreve sua etiopatogenia. Apresenta como pesquisa de campo quantitativa o estudo da prevalência das manifestações bucais da AIDS, em 42 pacientes portadores do HIV e com tuberculose, internados no Hospital Sanatório Partenon. Relacionou-se a lesões encontradas clinicamente com o estado de imunodepressão mapeado através de contagem celular de linfócitos CD4+ e relação celular CD4+/CD8+. Verificou-se que a lesão mais prevalente é a Candidíase nas suas diversas formas de manifestação clínica, independente de contagem linfocitária, com números variando de depressões imunológicas severas à brandas, evidenciando seu caráter oportunista. Com relação a Leucoplasia Pilosa, este estudo mostra a sua especificidade com relação ao estado avançado de imunodepressão do paciente infectado pelo HIV; a Doença Periodontal apresenta-se como uma manifestação clínica de prevalência moderada, estando relacionada sua etiologia ao controle de placa do paciente, mostrando- se um padrão mais agressivo em áreas localizadas.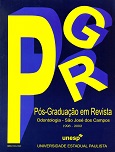 Downloads
Section
Clinical or Laboratorial Research Manuscript
License
COPYRIGHT TRANSFER AND RESPONSIBILITY STATEMENT
 (PDF | Word)
All manuscript's copyright ownership of the article "____________________________________________________________________" is transferred from the author(s) to the BRAZILIAN DENTAL SCIENCE, in the event the work is published. The manuscript has not been published elsewhere and that it has not been submitted simultaneously for publication elsewhere.
We hereby attest the study is original and does not present manipulated data, fraud or plagiarism. We made significant scientific contribution to the study and we are aware of the presented data and in agreement with the final version of the manuscript. We assume complete responsibility for the ethical aspects of the study.
This text must be printed and signed by all authors. The scanned version should be submitted as supplemental file during the submission process.