Maxillary osteosarcoma: a case report and review of maxillary sinus space-occupying lesions
Abstract
Osteosarcoma is a relatively rare lesion in the maxillary bone. The proximity of the lesion to the maxillary sinus provides a null space with the minimum resistance to progress prior to manifest clinically, which makes the early diagnosis more critical. We report a case of maxillary osteosarcoma in a 21-year old male patient who was presented with the chief complaint of the pain and swelling on the left side of palate since 2 months earlier. A cone-beam computed tomography of the maxilla revealed a diffuse hyper-intense entity at the left side of the maxilla. Totally-occupied maxillary sinus space, asymmetric periodontal ligament widening of the involved teeth and spiculated and sunray periosteal reaction were recognized. The diagnosis of osteosarcoma was established and confirmed by histopathology. This article reviews the sinus-occupying lesion in the following and describes the lesions originate within the maxillary sinus or arise from the adjacent odontogenic components.
Keywords
Case report; Maxillary sinus; Osteosarcoma.
References
Huang X, Zhao J, Bai J, Shen H, Zhang B, Deng L, et al. Risk and clinicopathological features of osteosarcoma metastasis to the lung: A population-based study. Journal of bone oncology. 2019;16:100230.
Heng M, Gupta A, Chung PW, Healey JH, Vaynrub M, Rose PS, et al. The role of chemotherapy and radiotherapy in localized extraskeletal osteosarcoma. European journal of cancer (Oxford, England : 1990). 2019.
Luo Z, Chen W, Shen X, Qin G, Yuan J, Hu B, et al. Head and neck osteosarcoma: CT and MR imaging features. Dento maxillo facial radiology. 2019:20190202.
Mendenhall WM, Fernandes R, Werning JW, Vaysberg M, Malyapa RS, Mendenhall NP. Head and neck osteosarcoma. American journal of otolaryngology. 2011;32(6):597-600.
Liang L, Zhang T, You Y, He Q, Fan Y, Liao G. An individual patient data meta-analysis on the effect of chemotherapy on survival in patients with craniofacial osteosarcoma. Head & neck. 2019;41(6):2016-23.
Chen Y, Gokavarapu S, Shen Q, Liu F, Cao W, Ling Y, et al. Chemotherapy in head and neck osteosarcoma: Adjuvant chemotherapy improves overall survival. Oral oncology. 2017;73:124-31.
Kumaravelu C, Sathya Kumar D, Chakravarthy C, Kishore Kumar RV, Rajasekhar G, Gokul Chandra Reddy M, et al. Chondroblastic osteosarcoma of maxilla: a case report and review of literature. Journal of maxillofacial and oral surgery. 2009;8(3):290-3.
Seng D, Wu J, Fang Q, Liu F. Prognosis of osteosarcomas in the mandible: 15-year experience of 55 patients. Medicine. 2019;98(1):e13875.
Chen Y, Shen Q, Gokavarapu S, Lin C, Yahiya, Cao W, et al. Osteosarcoma of head and neck: A retrospective study on prognostic factors from a single institute database. Oral oncology. 2016;58:1-7.
Nthumba PM. Osteosarcoma of the jaws: a review of literature and a case report on synchronous multicentric osteosarcomas. World journal of surgical oncology. 2012;10:240.
Durnali A, Alkis N, Cangur S, Yukruk FA, Inal A, Tokluoglu S, et al. Prognostic factors for teenage and adult patients with high-grade osteosarcoma: an analysis of 240 patients. Medical oncology (Northwood, London, England). 2013;30(3):624.
Ogunlewe MO, Ajayi OF, Adeyemo WL, Ladeinde AL, James O. Osteogenic sarcoma of the jaw bones: a single institution experience over a 21-year period. Oral surgery, oral medicine, oral pathology, oral radiology, and endodontics. 2006;101(1):76-81.
Kuo C, Kent PM. Young Adult With Osteosarcoma of the Mandible and the Challenge in Management: Review of the Pediatric and Adult Literatures. Journal of pediatric hematology/oncology. 2019;41(1):21-7.
Luo Z, Chen W, Shen X, Qin G, Yuan J, Hu B, et al. CT and MRI features of calvarium and skull base osteosarcoma (CSBO). The British journal of radiology. 2020;93(1105):20190653.
White SC, Pharoah MJ. White and Pharoah's Oral Radiology E-Book: Principles and Interpretation: Elsevier Health Sciences; 2018.
Ogle OE, Weinstock RJ, Friedman E. Surgical anatomy of the nasal cavity and paranasal sinuses. Oral and maxillofacial surgery clinics of North America. 2012;24(2):155-66, vii.
Tezer MS, Tahamiler R, Canakcioglu S. Computed tomography findings in chronic rhinosinusitis patients with and without allergy. Asian Pacific journal of allergy and immunology. 2006;24(2-3):123-7.
Lana JP, Carneiro PM, Machado Vde C, de Souza PE, Manzi FR, Horta MC. Anatomic variations and lesions of the maxillary sinus detected in cone beam computed tomography for dental implants. Clinical oral implants research. 2012;23(12):1398-403.
Curtin HD, Som PM. Head and neck imaging: Mosby; 2011.
Bal M, Berkiten G, Uyanık E. Mucous retention cysts of the paranasal sinuses. Hippokratia. 2014;18(4):379-.
Drumond JPN, Allegro BB, Novo NF, de Miranda SL, Sendyk WR. Evaluation of the Prevalence of Maxillary Sinuses Abnormalities through Spiral Computed Tomography (CT). Int Arch Otorhinolaryngol. 2017;21(2):126-33.
Manning N, Wu P, Preis J, Ojeda-Martinez H, Chan M. Chronic sinusitis-associated antrolith. IDCases. 2018;14:e00467.
Shenoy V, Maller V, Maller V. Maxillary antrolith: a rare cause of the recurrent sinusitis. Case reports in otolaryngology. 2013;2013:527152.
Bell GW, Joshi BB, Macleod RI. Maxillary sinus disease: diagnosis and treatment. British dental journal. 2011;210(3):113-8.
Sakkas A, Konstantinidis I, Winter K, Schramm A, Wilde F. Effect of Schneiderian membrane perforation on sinus lift graft outcome using two different donor sites: a retrospective study of 105 maxillary sinus elevation procedures. GMS Interdiscip Plast Reconstr Surg DGPW. 2016;5:Doc11-Doc.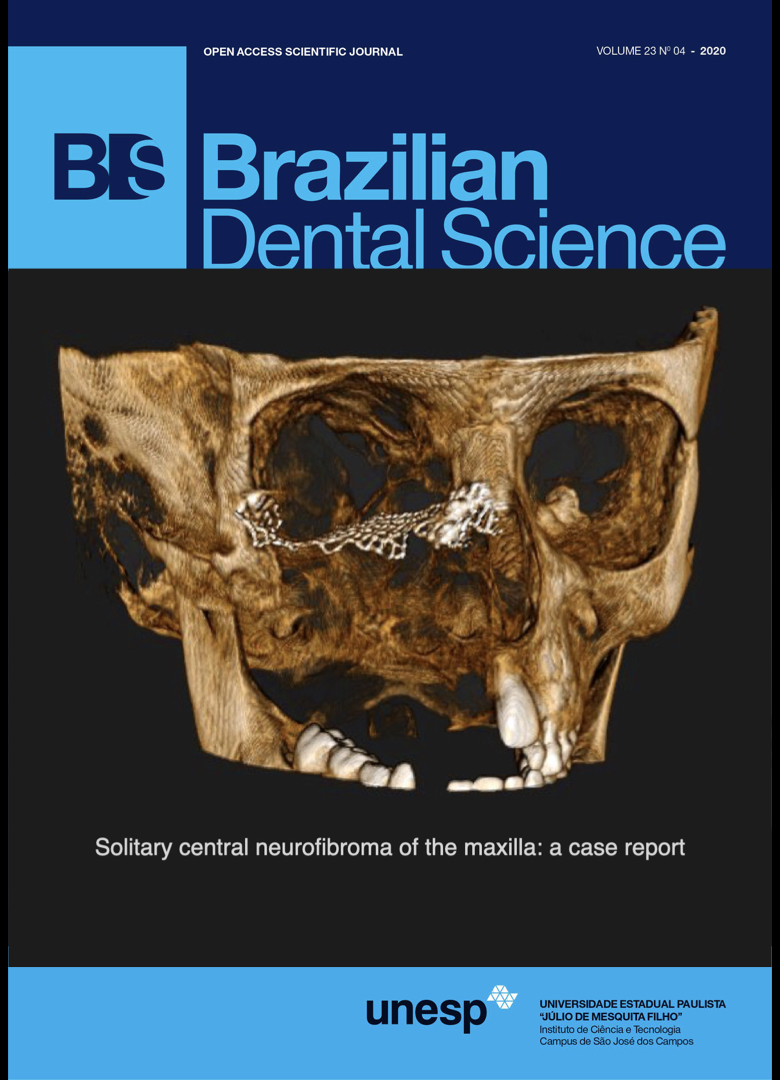 Downloads
Section
Case Report / Clinical Technique Manuscript