Effect of using Photobiomodulation, stabilization, and anterior repositioning splints on the pain level of subjects with temporomandibular joint disc displacement with reduction
Abstract
Objective: was to evaluate the effect of four conservative treatment modalities on the pain level of patients with
temporomandibular joint (TMJ) anterior disc displacement with reduction (ADDwR). Material and Methods:
100 subjects (64 females and 36 males) were selected, divided into four groups, 25 patients of each. Subjects of
Group I have been treated with behavioral therapy. Subjects of Group II had been treated with Photobiomodulation
therapy (PBMT). Subjects of Group III had been treated by anterior repositioning splint (ARS). Subjects of Group
IV had been treated by a stabilization splint. The pain was evaluated by visual analog score (VAS) from 0 to 10.
Statistical analysis was done using one-way ANOVA test for comparison between groups. Within each group, a
comparison between baseline and after treatment was done using paired t-test (p<0.05). Results: There was
a statistical difference between the pain scores of the different groups after treatment (p < 0.05). Also, there
were statistical differences between all groups (p < 0.05) except that between group II and group III (p > 0.05).
Conclusion: The use of stabilization splint and ARS are effective non-invasive methods for reducing the pain
level in the treatment of TMJ ADDwR cases.
KEYWORDS
Anterior repositioning splint; Disc derangement; Disc displacement; Low level laser therapy; Photobiomodulation
therapy; Stabilization splint; TMD.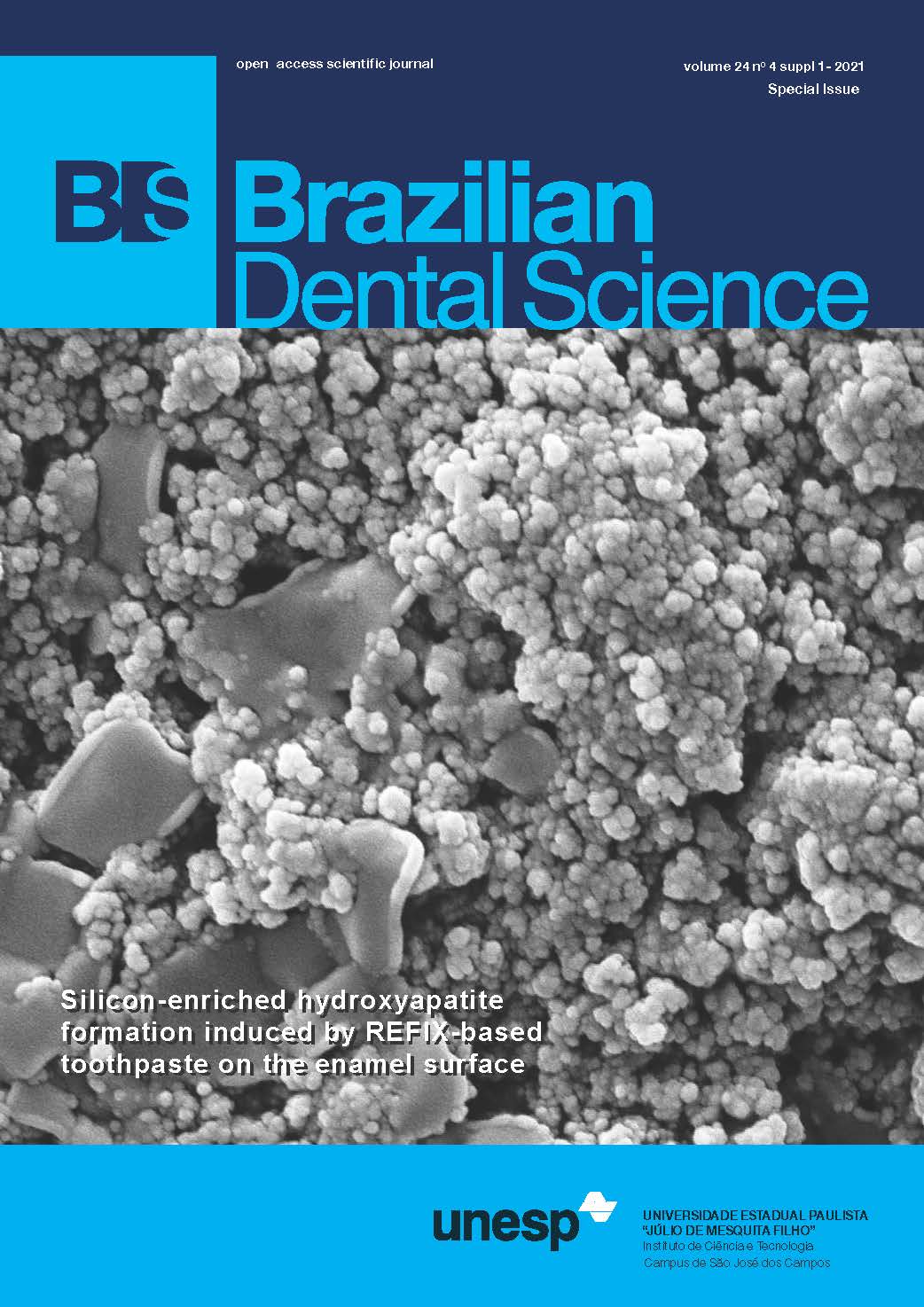 Downloads
Section
Clinical or Laboratorial Research Manuscript