One year clinical evaluation of fracture and marginal integrety of milled biohpp polyetheretherketon (PEEK) versus zirconia veneered single crowns
Abstract
Abstract:
Aim: To compare the clinical performance of milled PEEK-based single crowns to zirconia veneered single crowns through evaluation of restoration fracture, margin adaptation, and patient satisfaction.
Methodology: Twenty-four full coverage crowns were fabricated for posterior teeth. The patients were divided into two groups according to crowns' material: Group 1(control group) patients received Zr veneered crowns and Group2 (intervention group) patients received Bio HPP crowns. The preparations were standardized with supra-gingival, chamfer finish line for all teeth. The try-in and provisionalization were performed using CAD/CAM (CAM5-S1) machine with software (Exocad). The restorations were veneered according to manufactures instructions. The restoration surfaces were treated according to the manufacture instructions for each material. Self-adhesive resin cement (by BISCO) was used for both groups for crowns cementation. Fracture, margin integrity and biocompatibility (shade and function) were also evaluated during each recall visit using questionnaire to determine patient satisfaction. These measurements were repeated after two, four, six, eight, ten and twelve months respectively.
Results: Fisher's Exact test was used to compare between the two groups; There was no statistically significant difference between the two groups (P-value = 1.000, Effect size = 0.478) for each time period, respectively.
Conclusions: Both Zr veneered and Bio HPP crowns revealed successful clinical performance from the clinical performance aspect and patient satisfaction. No significant difference was recorded between the two materials; regarding the clinical performance and patient satisfaction. Therefore, careful checking of the surface of the veneering material one-year post-cementation is recommended.
Keywords: fracture resistance, marginal integrity, zirconium veneered crowns, PEEK crowns.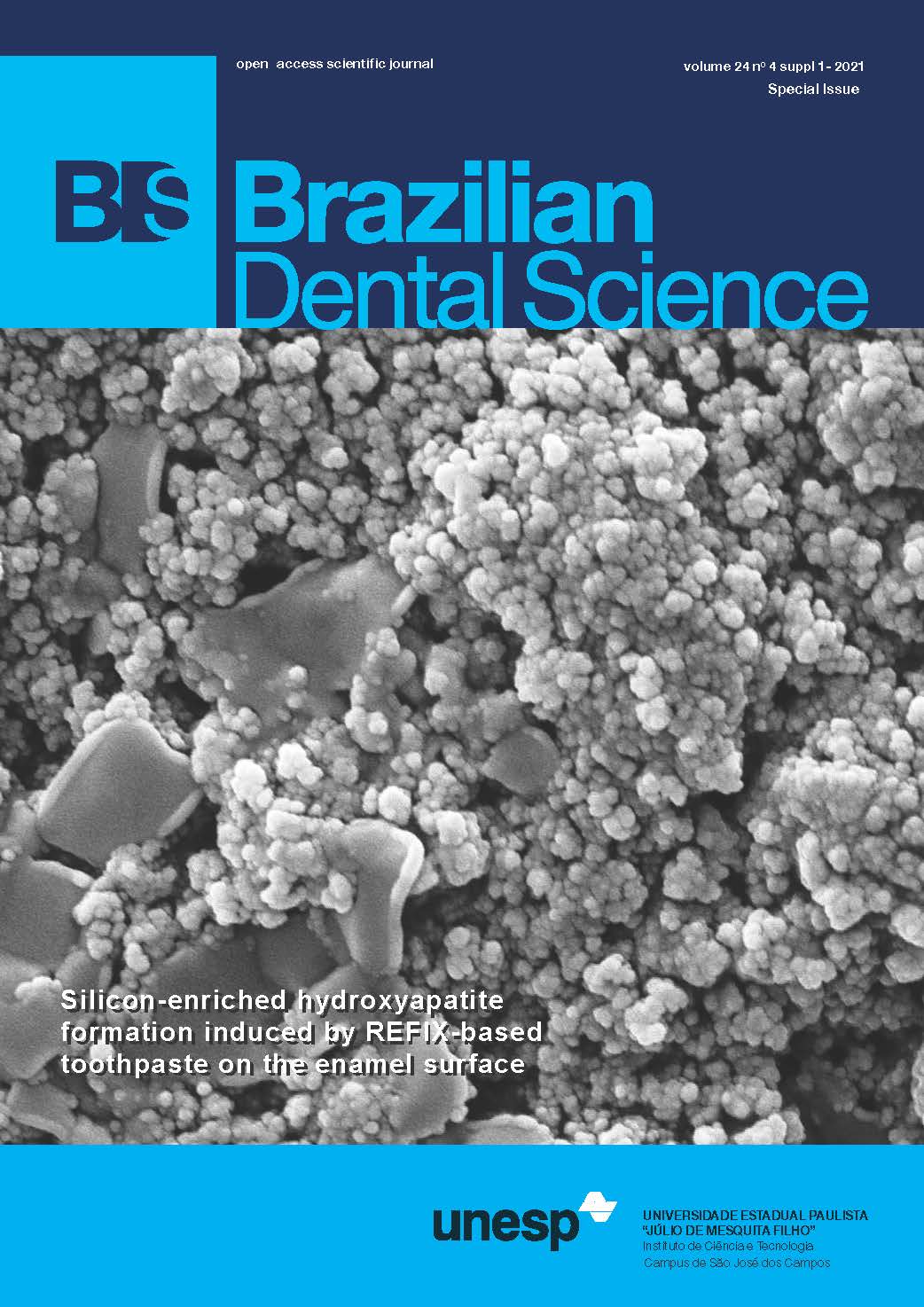 Downloads
Published
2021-12-17 — Updated on 2021-12-17
Section
Clinical or Laboratorial Research Manuscript