Estudo retrospectivo dos fatores associados à longevidade de próteses totais. Parte II – tempo de uso e estimativa de durabilidade
Abstract
O objetivo do presente trabalho foi avaliar a longevidade e estabelecer os períodos críticos que interferem no tempo de uso de próteses totais. Foram entrevistados 103 pacientes, usuários de próteses totais duplas, tratados na Faculdade de Odontologia de Araraquara (Unesp), setenta do sexo feminino e 33 do sexo masculino, com idade média de 65±11 anos. O tempo decorrido a partir da instalação das próteses variou entre 1 e 11 anos (média = 4,8 anos). Questionou-se a respeito do uso ou não das próteses e, em caso negativo, quanto tempo depois da instalação o paciente deixou de utilizálas. A análise dos resultados foi realizada pelo método de Kaplan-Meier. Verificou-se que a estimativa do tempo médio de uso das próteses foi de 7,5 anos, sendo de 8,1 anos para a superior e de 7,0 anos para a inferior. Verificou-se que 17,48% dos pacientes deixaram de utilizar a prótese superior antes do primeiro ano após sua instalação, enquanto 26,21% dos pacientes deixaram de utilizar a prótese inferior nesse mesmo período. No entanto, entre o primeiro ano de utilização até o final do período de observação de 11 anos, a porcentagem de durabilidade foi reduzida para 55,39% para a prótese superior e para 46,20% para a prótese inferior. Além disso, houve uma menor durabilidade das próteses nos pacientes do sexo masculino em comparação com o sexo feminino. Concluiu-se que o período mais crítico em relação à aceitação da prótese total é o da adaptação funcional, imediatamente após a instalação da prótese e que o tempo de uso da prótese superior é maior que da prótese inferior, durante e após o período de adaptação funcional.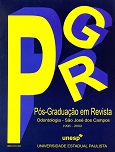 Downloads
Section
Clinical or Laboratorial Research Manuscript
License
COPYRIGHT TRANSFER AND RESPONSIBILITY STATEMENT
 (PDF | Word)
All manuscript's copyright ownership of the article "____________________________________________________________________" is transferred from the author(s) to the BRAZILIAN DENTAL SCIENCE, in the event the work is published. The manuscript has not been published elsewhere and that it has not been submitted simultaneously for publication elsewhere.
We hereby attest the study is original and does not present manipulated data, fraud or plagiarism. We made significant scientific contribution to the study and we are aware of the presented data and in agreement with the final version of the manuscript. We assume complete responsibility for the ethical aspects of the study.
This text must be printed and signed by all authors. The scanned version should be submitted as supplemental file during the submission process.